Sat 31st Jan

Douglas Butler chaired the 2004 AGM at the Wheatsheaf, Perry, to set off his third season as Fleet Captain.
28 sat down for a hugely enjoyable evening.

Apologies were read out from Andrew York, our overseas committee representative in Bermuda.
Over £100 was raised in the raffle for Sailability, our adopted charity

-----------------------
back to
home page

John Cranston delivers the accounts, with the Fleet Web Site projected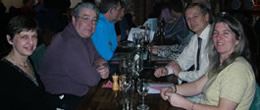 .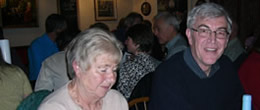 Helen and Mike Jones; Nigel Pask and Ros; Angela and Ian Williamson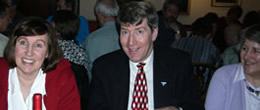 .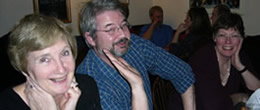 Felicity and Alistair Scott; Pietie Oscroft; Ray and Jill Scragg



Sally Carter; Libby Lamont; Margaret Butler and John Lamont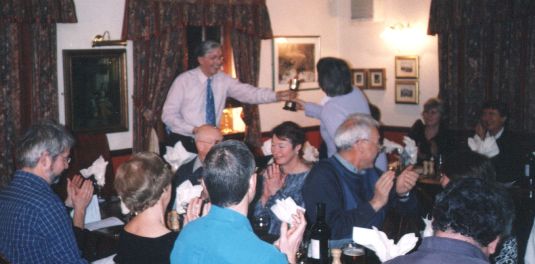 Douglas enjoyed presenting the Wayfarer Cup to Margaret, his Wife and trusty crew
after her heroic 2003 season